Pool has been carved out of the ice in the Songhua River in Heilongjiang province on the border with Russia
Courageous swimmers can now brave the icy waters of what local swimmers have dubbed China's coldest swimming pool.
An area by the Songhua River in Harbin in Heilongjiang has been formally opened to swimmers since Monday, with air temperatures in the city falling below minus 10 degrees Celsius this week.
Temperatures in the morning are coldest, Zhang Qingyou, the president of the city's winter swimming association, told the Heilongjiang Daily. Zhang and other enthusiasts have to clear the ice to allow swimming. "There are swimming pools in the cities further north like Heihe, but swimmers there usually start to swim at noon or in the afternoon when the temperature is highest, so this swimming pool could be the coldest one in China," Zhang said. [A swimmer braves the cold waters. Photo: Qq.com]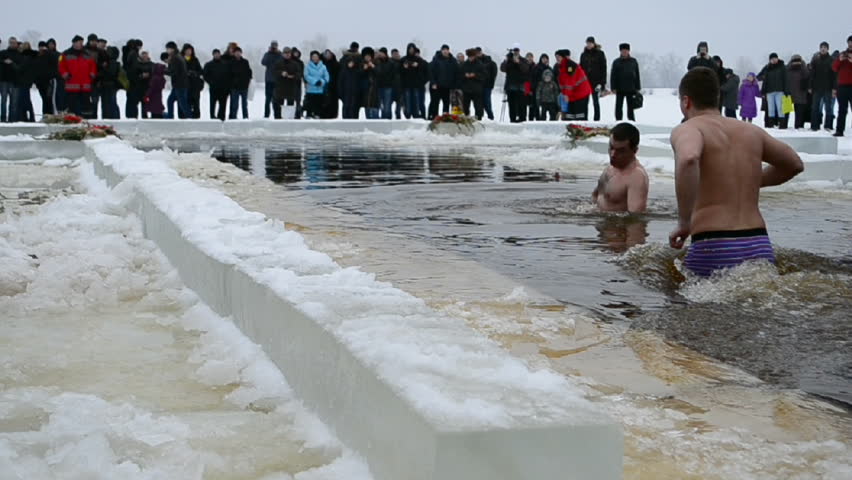 The pool is about 15 metres long and seven metres wide and there are 80 members in the winter swimming association in Harbin.
"It is the most exciting time of the year for winter swimmers in our team," said Zhang Peisen, who started to swim in the cold season 10 years ago.
Harbin is known as China's "ice city" and each year it hosts an ice sculpture festival. Harbin's average temperature in the winter dips to about minus 19.7 Celsius, with the lowest temperatures falling to about minus 38.
This article was originally written by Laura Zhou and appeared here.